Article supervision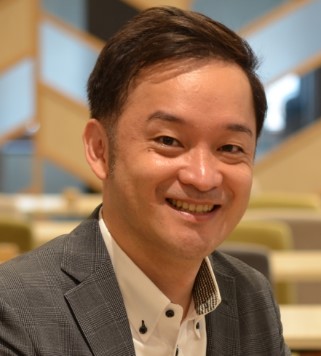 Takayuki Kodaka Tax Accountant
Koinobori Accounting Office / Koinobori Consulting Co., Ltd.
After working for a large and small tax accountant corporation, became independent. He has been active as an advisory tax accountant in many beauty clinics and is the representative tax accountant of Koinobori Accounting Office.
Accounting office with Professor Takayuki Kodaka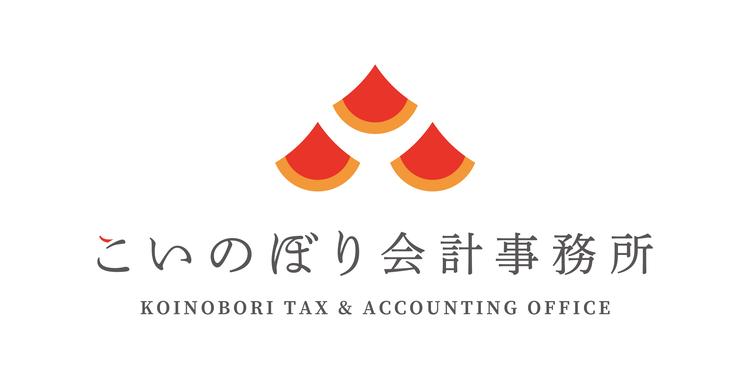 Koinobori Accounting Office / Koinobori Consulting Co., Ltd.
Contact: 03-4500-8112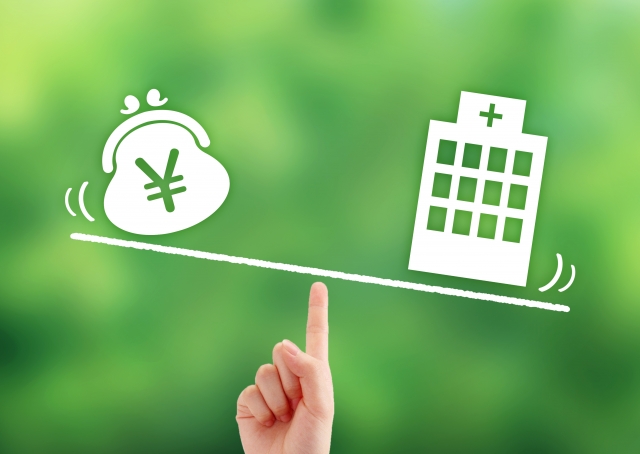 A long time ago, the image of cosmetology was that it involved surgical procedures. However, in recent years, advances in medicine and technology have reduced the burden on the body, and there are increasing options for treatments that do not use scalpels, and medical facilities such as general dermatologists and internal medicine tend to strengthen cosmetic dermatology. I will. In the cosmetology market, which has grown significantly in the last few years, tax accountants who are strong in medical practice are playing an active role . We conclude an advisory contract with a client and support the steering of management as an advisory tax accountant.
Most of the owners of beauty clinics are doctors, and a minority of people are originally more proficient in business management than general companies. Therefore, for managers, an advisor tax accountant is the most familiar expert who always knows the business condition of the clinic and can easily consult about various management issues, not limited to tax affairs . It is no exaggeration to say that it is a management partner.
For that reason, many people who are looking for an advisory tax accountant for the first time in anticipation of future opening, or those who are considering changing the current advisory tax accountant for future business development do not want to fail in choosing a partner. Let's do it.
Therefore, this time, I will introduce the general work contents of the adviser tax accountant as well as the scenes that I would like to rely on in the management of the beauty clinic. Finding the ideal partner to work with your business. In order to find the right person, we also summarize the points to keep in mind when looking for a tax advisor and the points to make a decision . Please refer to it.
Attractiveness of beauty clinic management
Beauty clinics are often seen in mass media advertisements, and people tend to think of them as a market with a chance to succeed. In fact, free medical care in cosmetic surgery and cosmetic dermatology is a field that has a high possibility of earning a large income even among practitioners because the unit price of treatment costs is high and it is easy to get repeaters.
However, on the other hand, unlike community-based medical institutions that expand their base by word of mouth, cosmetic surgery has a low patient density, and it is difficult to secure a sufficient number of patients in a narrow medical service area. Therefore, the uniqueness of the concept and the advertising strategy are very important. The number of clinics that are closed or closed is not small, and it is an industry where management skills are severely questioned.
Clinic managers need to learn a wide range from taxation to sales promotion
Opening a clinic is a responsibility for both the "doctor" and the "manager". In addition to planning your own life, you will be responsible for continuing to repay the start-up funds and pay employees' salaries. Those who start a business should be aware that quality is required not only as a doctor but also as a manager, and should learn the knowledge necessary for management.
Specifically, it is necessary to understand a wide range of fields such as accounting, taxation, accounting, labor, legal affairs, and sales promotion, and put them into practice in daily management. In addition, it is important to familiarize yourself with the medical system and understand the movements of the industry, study successful cases of other hospitals, and manage the staff of your own hospital.
However, it is difficult for a doctor who works in the field to take charge of all of these by himself, and it is not productive to dig deep into specialized knowledge. Therefore, clinic managers generally work with the help of specialists in each business area. The most familiar consultation service is the adviser tax accountant, who is involved in "tax affairs" that is inseparable from corporate management and understands the business condition .
Roles of advisory tax accountants and types of exclusive business
In general, a tax accountant is mainly responsible for supporting tax-related operations such as tax processing, tax payment and tax-saving advice for companies and sole proprietors. For tax accountant of the monopoly business, the tax agency, the creation of tax documents, and three of the tax consultation it has been established on the tax accountant method. First, let's take a brief look at each of these exclusive businesses.
(1) Tax agency
Everyone is obliged to pay taxes as long as they have income. A tax accountant can file a tax return or application with the tax office on behalf of the taxpayer. We can also respond to complaints regarding the filing procedure.
(2) Preparation of tax documents
It refers to calculating an appropriate tax amount for (1) and preparing a tax return to be submitted to the tax office. Since the monthly work alone covers a wide range of tasks such as organizing slips, creating trial balances, creating general ledger, payroll, payroll statement, and withholding income tax payment slip, it is not limited to beauty clinics, but companies In most cases, the management entrusts the handling to a tax accountant.
(3) Tax consultation
As we manage our business, we often have questions and issues related to taxes, such as how to handle income and expenses for tax purposes, and whether there are any tax-saving measures that we are not working on, so we give advice as a "tax expert". You will be asked. Therefore, it is common for a tax advisor to support clients by providing opportunities for regular consultation by concluding an advisory contract.
What do you expect from a tax advisor at a beauty clinic?
The tax accountant's exclusive business mentioned above is not limited to beauty clinics, but is a business that is taken for granted as a general tax accountant business. However, in recent years, the tax accountant industry has intensified competition for customers. While the number of registered tax accountants is increasing due to the entry of lawyers and certified accountants into the market, the number of client companies is declining, and offices are concentrated in urban areas. There is.
Under such circumstances, tax accountant offices that can cover high-value-added operations and tax accountants who are familiar with the circumstances of a specific industry and have practical know-how are active, and the cosmetology industry is no exception . There is a need for specialists and consultants who can provide accurate advice on management issues unique to beauty clinics. Below are some examples of typical situations where support is required.
(1) Support for new business opening
When opening a new business, financial support such as business plan formulation and loan support is indispensable from the preparatory stage .
When opening a beauty clinic, many business owners want to contract a beautiful property near the station where it is easy to collect patients and procure the latest equipment as much as possible, and real estate and equipment costs tend to increase. Therefore, it is not uncommon for the start-up fund to be as large as 50 million yen or more, and it is common to need to borrow from a financial institution.
Naturally, it is smoother to leave it to a tax accountant who has a track record in the past and is familiar with the subtleties of negotiations , rather than having an individual doctor who has no transaction record negotiate directly with a financial institution.
A business plan that explains the business content, corporate strategy, and profit prospects is an important document that is indispensable when receiving a loan. In order to clarify the purpose and business development, and to fully explain the overall picture and attractiveness of the business, it is necessary to thoroughly analyze and create the three elements of "people, goods, and money," which are management resources .
We would like to expect the adviser tax accountant to be a good partner when discussing and considering the business, and to give objective advice from the perspective of the financial institution.
Opening a new business is a big decision in the life of a doctor. Beyond the role of an advisor tax accountant in carrying out the necessary procedures as an expert, he is also required to be willing to sympathize with his vision and business outlook and work to convey its appeal.
(2) Incorporation support
When the business gets on track, it is time to consider the incorporation of the clinic, the so-called "corporation". The merits of becoming a medical corporation from a doctor's sole proprietorship are that it is generally easy to gain social trust and that it leads to tax savings .
For example, compensation is paid by the corporation as salary, so you can receive a salary income deduction, and if you have a work record, you can make your family an officer of a medical corporation and pay executive compensation. It will also be possible to provide retirement benefits that are tax-preferred over regular salaries.
Business tax rates are often lower for corporations than for individuals, and the benefits of tax savings are significant. Even if the clinic is handed over to a child in the future, the management right is not subject to inheritance tax in principle (*), and the handing over is only done in accordance with the provisions of the Medical Care Act . Only a corporation can expand its business by developing multiple bases.
* In the case of "Medical corporation without equity". Inheritance tax is applied to "medical corporations with equity", but corporations established after April 1, 2007 are "medical corporations without equity".
However, unlike general companies, the establishment of a medical law person requires the approval of the prefecture, so it takes time and the procedure is complicated . Not only tax laws but also medical institution-specific laws may be involved. Therefore, the tax accountant who supports it is required to have know-how of becoming a medical corporation as well as the viewpoint of maximizing the funds of corporations and individuals .
It goes without saying that the tax accountant has individual experience, but it is safe to have a support system that allows you to obtain advice from other experts as needed.
(3) Business succession support
Even when a doctor retires from running a clinic, there are many issues to consider. When handing over a business to someone, it is important how to minimize the tax burden and hand over the property of the clinic if the other person is his own child .
If you have children other than your successor, it will be important to promote asset inheritance so that you do not feel unfair. When transferring to a third party, the transfer method and transfer amount of the business including real estate are also issues.
In such a business succession situation, the adviser tax accountant will support property management that is close to the life of the individual manager with a view to inheritance . Being an entity that can think together about "what should be done" after understanding the circumstances and values of individual managers as well as the ability to grasp assets and carry out business accurately within the scope of the legal system. Is the most important.
Key points when looking for a tax accountant who is strong in the beauty clinic industry
In this way, a tax advisor at a beauty clinic is required to have knowledge about medical corporations, analysis and consulting on management and accounting, and skills that can support a wide range of fields such as business plan preparation, financing, and labor management.
Some tax accountant offices have specialists in various fields such as medical management consultants, tax accountants, certified accountants, social insurance labor consultants, and administrative scriveners, and provide support services specialized in the medical industry. There is. What should beauty clinic owners be aware of when looking for an advisory tax accountant among the many options available? I have organized some points.
Achievements in the same industry
There is no special business only for beauty clinics, but it is a perfect time to find a suitable adviser tax accountant for your hospital while considering opening a business, incorporation, or business succession. From the perspective of being able to provide support that is close to the life cycle of clinic management, please check the results of advisors at clinics / clinics, the number of consultations, and the number of years you have been involved in medical practice . Even if there is no special work, as long as knowledge and experience itself are our strengths, it is a big point whether we have a track record in the same industry.
Identifying the support content required for your hospital
Some management issues span tax, labor and legal affairs. When faced with such issues, a smooth solution can be expected by choosing a tax accountant who works well with labor and social security attorneys, administrative scriveners, lawyers, etc. who specialize in medical practice and acts as a bridge . Therefore, it is important to confirm the organizational structure within the tax accountant office and the connections with other professionals and consultants .
Also, regarding long-term management support, the specific content and strengths of support differ from tax accountant office to tax accountant office. The optimal request destination differs depending on whether you place importance on problem analysis ability or if you have a large number of specialists and want to be able to consult on specific measures on a wide range of themes . Management needs to objectively identify the tasks that require expert support, based on the phase of management of the hospital.
Personality and compatibility
If the adviser tax accountant does only the minimum necessary work that does not work unless there is a question from the management side, the response will be delayed in case of emergency. For example, the ideal type of tax accountant is one who is proactive in solving problems by staying close to the management of the clinic and the life of the doctor, who will actively propose and encourage tax-saving measures that may be utilized .
However, that premise requires a deep relationship of trust with the management. An adviser tax accountant is a partner who works together in a life-long business. In addition to asking the individual qualities of a tax accountant, it is also important for the management to keep in mind communication so that they can gain understanding and sympathy for the business on a daily basis .
Accounting office with Professor Takayuki Kodaka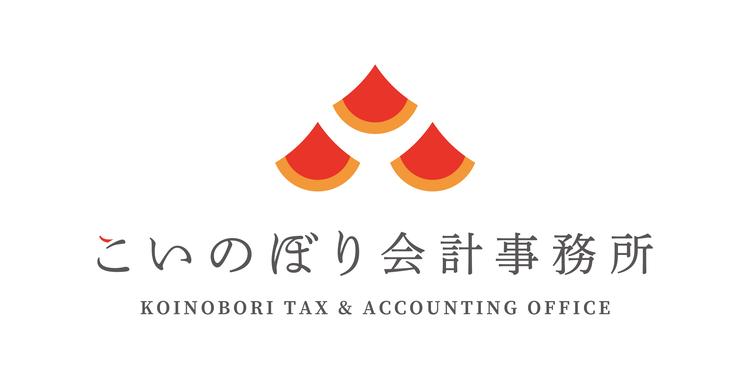 Koinobori Accounting Office / Koinobori Consulting Co., Ltd.
Contact: 03-4500-8112