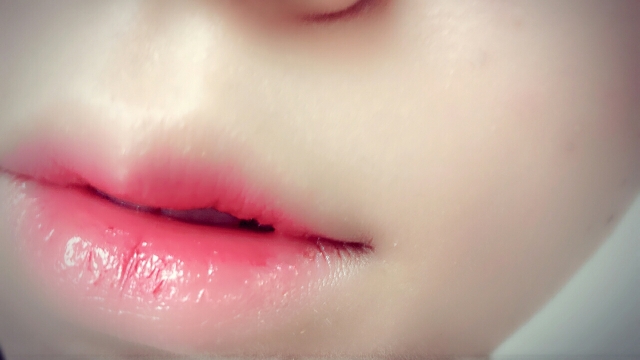 Lachas Lips is a lip essence exclusively for medical institutions. Designed and supported by cosmetic scientists, it is a product trusted by doctors.
The lip items, prevent dry, lip cream (lip balm) to be used for the purpose of moisturizing and protection, lipstick to appear glamorous and coloring the lips, but there is such as lip gloss that gives clarity and luster, beaver thrips Has a wide variety of colors to moisturize and gloss your lips .
Knowing how to sustain the effect and find a color that suits you will lead to the use of Rachas Lips without regrets.
Effect of lip beauty essence "Rachas Lips"
Luscious Lips is a product of INFRACYTE in the United States. INFRACYTE is a company that tests and develops products by top scientists and dermatologists in the fields of cell and molecular biology, chemistry, biophysics, and medicine. In addition to Lachas Lips, INFRACYTE's products, which are said to provide high-quality products, include facial creams, serums, and sunscreens.
In 2019, 336 (red brown) and 337 (burgundy colors) colors and bottles with Mt. Fuji drawn in the image of Japan (the package also has a Japanese pattern design to match the bottle) were sold in limited quantities. .. In addition, the menthol-free, hypoallergenic type (clear) was released, and the packaging and containers were renewed in 2020, and it can be said that it has continued to evolve even after the launch.
Effect of Rachas Lips
The skin is layered with the epidermis and dermis from the outside, and the outermost layer of the epidermis has a stratum corneum that acts as a barrier to prevent bacteria and dust from entering from outside the body. There is no stratum corneum. Therefore, compared to the skin, the lips are more susceptible to external influences and dryness [*].
Changes due to aging tend to cause vertical wrinkles due to drying, blurring the outline and reducing the thickness. Therefore, if you use Rachas Lips, you can keep your lips moisturized and aim for lips with outstanding contours and plumpness, which gives you a youthful impression .
[*] References
The lip is the transition site between the skin and mucous membrane and has a mucosal epithelial layer, but it does not have a stratum corneum, so it is difficult to maintain the barrier function 3, 4). The average turnover is 3.5 days and the state changes quickly 5). In other words, although cosmetic problems such as "roughness" are likely to occur due to physical or chemical stimuli, there are reports that resilience is stronger than that of the skin and pathological changes are unlikely to occur5), so that it can be confirmed with the naked eye. It is thought that it often falls into a "dry" state where there is no major change in.

Source: Objective assessment of dry lips and related factors
For youthful lips
It fills in wrinkles and fine wrinkles and makes your lips look plump.
Moisturizing effect
Moisturizes dry lips.
protection
Protects against dryness and keeps lips soft and smooth.
volume up
According to the manufacturer's clinical trials, 30% of the participants felt the effect of increasing the volume of the lips, leading to a plump and three-dimensional lips.
Aftercare effect after hyaluronic acid injection
It is also recommended for aftercare after injecting hyaluronic acid into the lips.
Sustaining the effect of Rachas Lips
Immediately after use
It is said that the fluffy effect lasts up to 4 hours and the moisturizing lasts up to 24 hours.
Moisturizes and protects dry and rough lips immediately after application. Also, the contours of the lips stand out.
Immediately after applying with a refreshing mint scent, there may be a soothing menthol sensation, followed by a tingling or tingling sensation.
Effect of daily use (after about 4 weeks)
You can expect the effect of increasing the volume of the lips. It also gives your lips smoothness, flexibility, firmness and luster .
Daily use improves peeling and leads to moisturized and soft lips.
How to use Rachas Lips
Apply generously to the surface of the lips with a gloss-type application stick. You can use it alone, or you can use it on top of your own lipstick base or lipstick .
You can also use it like a lip pack by applying it before going to bed .
Used with Racha Slip Mask
"Racha Slip Mask" is a related product of Racha Slip. A sheet-like mask pack for lips that is shaped like lips, but is much larger than the lips and covers the entire mouth from under the nose.
It can also be used as a care after injecting hyaluronic acid into the lips.
The Lachas Lips Mask can be used alone, but the method performed after applying Lachas Lips is called "hybrid lip care" and is said to promote the penetration of the active ingredients of the lip and mask into the lips.
It is recommended to apply 6ml x 4 sheets for 20 minutes at a time and apply once or twice a week.
Those who are suitable for Rachas Lips Mask
Those who are concerned about dry lips and want intensive care
Those who want to moisturize their lips
Those who have injected hyaluronic acid on the lips
Those who want to do lip care together with Rachas Lips
Ingredients of Rachas Lips Mask
The Racha Slip Mask contains the following ingredients as a skin protectant to prevent roughening, give firmness, luster and moisture to keep your lips healthy.
Ceramide NP
cholesterol
Star anise extract
Nagoat orchid extract
Independently developed nanopeptide complex +
Ciretta Swertia japonica extract
Berry extract complex
Purslane extract
hyaluronic acid
Aloe vera
Ingredients of Rachas Lips
Patented proprietary peptide
A peptide is a combination of multiple amino acids, and when more amino acids are bound than a peptide, it becomes a protein. Proteins make up about 20% of the human body, and amino acids are essential nutrients for humans.
Lachas Lips contains a uniquely developed peptide that gives it firmness and luster, improves skin texture and elasticity, and gives it a supple and smooth feel .
hyaluronic acid
Hyaluronic acid is a component originally found in the human body, and it is said that 1 gram holds 6 liters of water. It has a high moisturizing effect, prevents dryness and moisturizes .
Oceanic anhydrous collagen
Collagen includes animal collagen as collagen extracted from cows and pigs, but Lachas Lips contains marine collagen from fish skins and scales. Marine collagen has the characteristic of being more easily absorbed than animal collagen, which makes the lips smooth .
Vitamin C / E
As Vitamin C and Vitamin E, plant extracts such as aloe vera extract, seaweed extract, stevia extract, and organic natural extracts such as grape seed extract are blended. These ingredients can be expected to act as antioxidants .
Antioxidants are substances that suppress oxidation. Oxidation is caused by "active oxygen" and "free radicals", and when oxidation occurs, aging such as age spots, wrinkles, and sagging is caused on the skin.
Reactive oxygen is generated by the uptake of oxygen into the body and protects the body from harmful substances such as bacteria, but when it is overproduced, it attacks healthy cells. Normally, the action of active oxygen is suppressed by "antioxidants" in the body, but when the action of antioxidants decreases with aging, the balance is lost and the production of active oxygen becomes excessive.
Free radicals are the atoms and molecules of a substance that have an odd number of electrons. A molecule is the smallest unit that has the properties of a substance, and a molecule consists of a combination of atoms. The nucleus at the center of an atom contains two electrons each and is paired. In some cases, the number of electrons is odd, and this is called a free radical.
Free radicals are produced by air pollutants, ultraviolet rays, and tobacco. Since the electrons are not paired, they are unstable and easily react, and when they are generated excessively, they cause stains, dullness, wrinkles, and dryness.
In Lachas Lips, Vitamin C and Vitamin E protect the lips by suppressing the action of these active oxygen and free radicals.
Organic oil
Contains avocado oil, apricot kernel oil, and jojoba oil. Moisturizes the lips and makes them soft and smooth .
All ingredients
Polybutene, aloe vera extract, ethylhexyl palmitate, avocado oil, apricot kernel oil, grape seed oil, castor oil, jojoba seed oil, silica (VP / hexadecene) copolymer, microcrystalin wax, tri (caprylic acid / capric acid) glyceryl iso Hexadecane, water, mica, glycerin, BG, tocopherol acetate, stevia extract, mentaalbensis extract, menthylethylamide oxalate, sparemint oil, collagen, ascorbic acid, bis (PEG / PPG-14 / 14) dimethicone, carbomer (Ethethylene / propylene / styrene) copolymer, (butylene / ethylene / styrene) copolymer, polysorbate 20, palmitoyl oligopeptide, palmitoyl tetrapeptide-7, algae extract, cyclopentasiloxane, sodium hyaluronate, xanthan gum, phenoxyethanol, peppermint fruit extract (etc.) Pigments, etc.)
Colors and types of Rachas Lips
There are 18 types and 17 colors of Lachas Lips. There is also a type that contains glitter, pearl, and gold pearl, so you can use it properly according to the fashion and mood of the day. In addition, the colorless clear type includes the hypoallergenic type S01 for sensitive skin.
Item number
Color
Features
321
Are You Red-dy?
Red system
lame
322
Twinkle Winkle
clear
323
Bronze Goddess
Brown system
Pearl
324
Yummy Plummy
Rose system
Pearl
325
Petal Rebel
Pale pink
326
Main Attraction
Pale pink
lame
327
Showstopper
Red system
Gold pearl
328
Pinkalicious
Pink
Pearl
329
Lovers Coral
Coral system
Gold pearl
330
Blossom
Pink
331
Socialites
Coral system
Gold pearl
332
Don't be shy
Pale pink
Pearl
333
Magenta Mayhem
Pink
334
Dynamite Delight
Red system
335
Cinnamon Crush
Brown system
S01
NAKED
clear
322 hypoallergenic types
How to find the color of Rachas Lips that suits you
One way to find a color that suits you is to judge from your personal color . A personal color is a color that suits the person, and it is judged whether it is "yellow base (yebe)" or "blue base (brevet)" depending on the skin, hair, eye color, and ease of sunburn. To do. Furthermore, depending on the brightness and vividness of the colors, it may be classified into four categories: "Yebe spring", "Brevet summer", "Yebe autumn", and "Yebe winter".
Wearing a color derived from a personal color around your face will make your complexion look better, while a color that deviates from your personal color will make your complexion look worse. Generally, "Yebe" is gold, orange, and coral rather than silver. It is said that "Brube" is more suitable for colors such as silver, rose, and pink than gold.
Precautions when using Rachas Lips
Make sure that you have no abnormalities on your skin before use.
Should you observe any abnormalities such as redness, swelling, itchiness and irritation during or after use, discontinue use and consult a medical institution. Also, please note the following points.
Expiration date
The expiration date is 5 years from the time of manufacture. Based on the results of the stability test (quality maintenance test), the expiration date has been extended by 3 years from the beginning.
Since germs are likely to grow when the stick touches the lips directly, it is recommended to avoid using it if there is a change after opening, such as a change in color.
Leakage
Be careful to close the lid tightly after use to prevent leakage.
Peeling
Even if the skin is peeled off at the beginning of use, it may become moisturized by continuing to use it. However, if you don't like the tingling sensation after applying Rachas Lips or are concerned about peeling, there is a menthol-free hypoallergenic type, S01 NAKED, for sensitive skin .
Discoloration
Since it is not a lipstick, it may fade with a mask or eating and drinking, but it tends to continue to moisturize after the color fades.
How to buy Rachas Lips
Lip care products similar to Lachas Lips include those exclusively for beauty salons and those sold at department stores, but Lachas Lips is a lip beauty essence exclusively for medical institutions, such as cosmetic dermatology, cosmetic surgery, and dentistry. You can purchase it at a medical institution.
Some items are also sold at online shops (mail order sites), but if the price is too low, it may be a fake, so please check the price as a way of distinguishing.
INFRACYTE products have been tested for commercialization, but it should be noted that counterfeit products may cause side effects because they are not tested in the same way as genuine products. Also, in order to prevent purchase failures such as "the color was different from what you expected when you actually put it on your lips", it is recommended to try it with a tester at a medical institution and check the color development before purchasing. To do.