One of the themes that every doctor who opens a clinic is concerned about is whether to continue management as an individual or to become a medical corporation in the future. It may not be realistic yet until the management becomes stable shortly after the opening of the business.
However, once we have achieved good results and are in a state where we can obtain a certain amount of profit, we will start to concretely consider "corporation" in consideration of tax-saving measures and consideration of business expansion. Incorporation requires labor and money, so I would like to think carefully and make a decision without regrets.
Therefore, I will summarize the basic contents that the clinic manager should keep in mind, such as the difference between individual management and medical corporation, the advantages and disadvantages of becoming a medical corporation, and specific procedures.
First of all, after grasping these basic information, please consider the possibility of incorporation by combining your current situation and future prospects . We hope that you will use this as an opportunity to think about management guidelines, such as "If the conditions of ... are met, it will start to move."
Differences between individual practitioners and medical corporations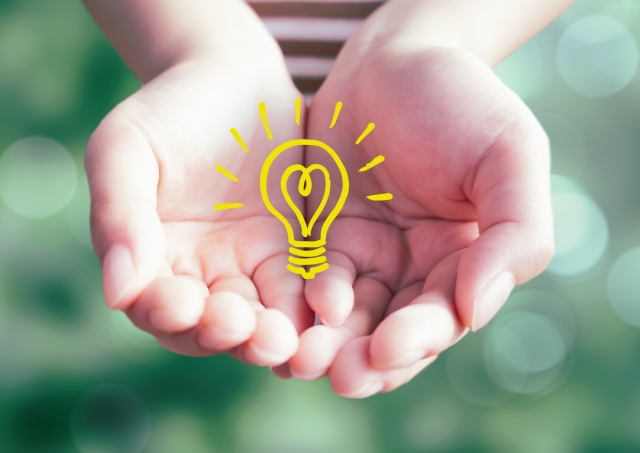 Medical corporation is a non-profit corporation that provides medical care
Not limited to beauty clinics, there are many differences between running a clinic individually and providing medical care as a medical corporation.
When opening a clinic by yourself, there is no big problem even if the doctor who is the owner works as a sole proprietor for profit. On the other hand, a medical corporation is a corporation stipulated by the Medical Care Act and is established with the approval of the prefectural governor.
The definition is "a corporation or foundation that intends to open a hospital, a clinic where doctors or dentists work all the time, or a long-term care health facility" (Article 39, Paragraph 1 of the Medical Care Act), a corporation based on a group of people. It can be divided into two types of corporations that are created to manage the property provided. The so-called "clinic" is not a "hospital" but a "clinic".
The most distinctive feature of medical corporations is non-profit . The Medical Care Act stipulates that "opening of commercial hospitals and clinics is not permitted" (Article 7), and "Medical corporations must not pay dividends of surplus" (Article 54). Regulations are in place. In order to fulfill the premise of "promotion of stable medical care", various other restrictions and merits are given.
What kind of tax changes will occur when incorporated
The taxes levied on practitioners are mainly income tax, inhabitant tax and consumption tax. Income from the medical business is the business income of the individual doctor who manages it, and the progressive tax rate of income tax, 10% of inhabitant tax and business tax are levied on the balance after deducting necessary expenses from the amount of income.
Under the Income Tax Act, tax rates are set in stages according to the amount of taxable income. If the taxable income exceeds 18 million yen, the tax rate will be about 40%, and if it exceeds 40 million yen, the tax rate will be about 45%. Resident tax and business tax are added here, so the larger the profit, the heavier the tax burden .
The biggest difference when becoming a medical corporation is the difference in these tax rates. In the case of a corporation, the tax rate is about 20% up to taxable income of 8 million yen, and about 30% even if it exceeds that. If the individual tax rate is converted into a medical corporation with an income equivalent to 56% including the inhabitant tax, the tax rate will be reduced by about 36% . In addition, medical corporations have special cases such as exemption from business tax on social medical fees.
In addition, of the medical practice income, sales from free medical care correspond to taxable sales under the Consumption Tax Act, and if the amount of such income exceeds 10 million yen, you will be obliged to pay consumption tax. At beauty clinics, there are many sales that correspond to free medical care, and it has a large impact on cash flow, so it is necessary to be aware of this point.
When a corporation is formed in this way, the treatment under tax law changes significantly, so many practitioners consider establishing a medical corporation when they are able to earn a certain amount of income after opening.
Benefits of incorporating a beauty clinic
1. There are financial incentives (tax saving measures)
As a tax change when incorporated, the maximum tax rate is lower for medical corporations than for individuals. There are various other incentives, and if you use them well, you can reduce taxes and secure a lifetime annual income.
Consumption tax is initially exempt
Individuals who pay consumption tax are often not obliged to pay consumption tax for one to two years after becoming a medical corporation.
Insurance premiums can be recorded as expenses
If an individual practitioner takes out life insurance, the effect of the tax reduction is limited to an income deduction of up to 120,000 yen as a life insurance deduction. However, if you contract as a medical corporation, you can record a larger amount as an expense.
Eligible for salary income deduction
When transferring money to an individual doctor for living expenses, etc., the individual practitioner does not have the concept of salary. By being incorporated, the salary to the doctor (executive compensation) can be recorded as an expense in the corporation, and the individual doctor becomes a salary earner and can receive the salary income deduction .
* The salary income deduction is a deduction that has the effect of reducing the taxes allowed for salaried workers.
Retirement payment and deductions are possible
In the case of a medical corporation, it is permitted to pay an "executive retirement allowance" at the time of retirement and record it as an expense.
Leads to income diversification
If you work as an office worker, doctors can add their family members to the board of directors of medical corporations and pay executive compensation. By diversifying your income, you can reduce your family's taxes.
2. Can establish social credibility
In the case of medical corporations, since corporate accounting is adopted separately from households, strict financial management becomes possible, credit from financial institutions, etc. improves, and it becomes easier to raise funds such as loans . Also, because it is a non-profit organization, it tends to be more advantageous in terms of social credibility than individual clinics.
3. Leads to strengthening the management structure
Promote active asset utilization
The debt relationship necessary for the management of the clinic belongs to the medical corporation , and in principle, it is not necessary for the doctor to take responsibility for the debt, etc., so it is easier to actively make capital investment and fund procurement. In addition, becoming a medical corporation has the advantage of reducing the burden of cash flow, such as eliminating the withholding of social insurance medical fees, which will also support the effective use of assets.
Branch development
It is also a big difference from individual clinics in that it enables a wide range of business development. Incorporation of a medical corporation is a prerequisite for business owners who want to expand their business by opening branch hospitals in various regions.
Smooth business / asset succession
When the director thinks about passing on the business to the next generation, such as his own child, in the case of an individual clinic, it is necessary to close the clinic once and then the successor must take steps to open and open a new clinic. However, in the case of a medical corporation, it is not necessary to change the clinic operator, just add the successor to the directors and employees and change the clinic manager. You can proceed with the system transition quickly and smoothly.
In addition, it is possible to transfer property from an individual to a medical corporation, which is also advantageous from the perspective of asset inheritance. It will be easier for children to pass on the clinic, which will lead to future inheritance measures.
Disadvantages and precautions of incorporating a beauty clinic
While there are merits, the cost of establishment and operation can be said to be a disadvantage of incorporation. In addition, due to the nature of an organization with public nature, there are the following increases in management and operation burdens and detailed restrictions.
1. Complicated management and operation and cost burden
Effort and burden of document preparation
A medical corporation needs to prepare a lot of documents for application, notification / registration after settlement of accounts, etc. just to establish it, and the procedure is complicated.
Even after the establishment, administrative procedures are required on a regular basis, and at least the settlement of accounts and the total registration of assets must be done every year. Including the minutes of the board of directors, the burden of document preparation is heavy, which is one of the differences from individual practitioners.
Management quality control
As a non-profit corporation, medical corporations are responsible for the health and hygiene of the people and are always under the supervision of government agencies. Compared to individual clinics, the guidance of on-site inspections by the prefectural governor tends to be strengthened.
2. Various restrictions for strict fund management
The doctor who runs the business needs to manage the funds of individuals and the funds of corporations separately.
Taking over the borrowing (working capital) of the practitioner era
This is more important than a disadvantage, but the borrowing from the practitioner's era as "working capital" cannot be taken over by a medical corporation . After the establishment of a corporation, the doctor himself has to repay from personal assets such as the director's remuneration, and there are cases where he gives up on becoming a medical corporation because this is expensive.
Asset management and operational freedom
In a private clinic, the income of a doctor is the sales from the medical practice itself, but in the case of a medical corporation, the income of a doctor receives executive compensation. Although income is stable, it differs from individual clinics in that funds other than executive compensation cannot be freely disposed of. In addition, there are certain restrictions on the scope of work due to the provisions prohibiting incidental work.
Maximum amount of entertainment expenses
In the case of individual clinics, there is no upper limit to the entertainment expenses allowed for expenses, but medical corporations have an upper limit of 8 million yen per year. Furthermore, if the amount of profit reserve (cumulative amount of income reserved by the corporation) exceeds a certain amount, all entertainment expenses will be treated as non-deductible, so be careful.
Withdrawal from small business mutual aid
Small business relief is a retirement allowance system for sole proprietors run by a national institution. As a general rule, when you become a medical corporation, you have to withdraw from small business mutual aid.
Obligation to take out social insurance
In the case of a private clinic, if there are less than 5 full-time employees, there is no obligation to take out social insurance. However, at medical corporations, full-time employees (working days of 3/4 or more), including the director, are obliged to take out social insurance. This is expected to significantly increase the burden of social insurance premiums.
Conditions and specific procedures required for incorporation
1. Conditions required for medical corporation
The approval standards of medical corporations are roughly divided into the following "personal standards" and "property standards".
Human standards
First of all, as a human standard, in principle, there must be at least three employees (all have voting rights), and a director must be appointed from among them. An employee is like a shareholder in a joint-stock company, not an employee. At least three directors are required, including the director who is a doctor or dentist, and the manager of a medical institution established by a medical corporation must be appointed as a director.
In addition, it is necessary to have at least one "auditor" who attends the board of directors of the medical corporation and audits the business and property status of the medical corporation. Auditors are not allowed to serve concurrently as directors or staff of medical corporations, or to be appointed as relatives of directors, invested employees, corporate tax accountants, corporate lawyers, etc.
Property standards
What is required as a property standard is the determination of contribution (investment) property, the securing of working capital and real estate, and the transfer of debt.
Generally, it is desirable to contribute medical equipment used in individual clinics to medical corporations as property. Regarding working capital, in principle, it is necessary to secure two months' worth of the annual expenditure budget for current assets such as cash / deposits and medical practice receivables.
In order to provide stable medical care for real estate, the land and buildings where medical institutions are located are required to be owned by a corporation or based on a long-term and reliable lease contract.
The debt that can be taken over when becoming a medical corporation is a loan received from a financial institution or a medical device leasing contract when opening a clinic. These will be succeeded to the corporation with the consent of the creditor. However, as mentioned earlier, working capital and acquisition costs for consumables are not covered, so be careful.
2. Procedures for establishing a medical corporation
To establish a medical corporation, you must first obtain "approval" and "register" as a medical corporation. After that, we will proceed with the arrangement of receiving "permit" of the clinic established by the medical corporation and "designation" as an insurance medical institution. The time required to obtain approval for medical corporation status varies depending on the prefecture, but it generally takes about 5 months from provisional application to approval.
It is also important to note that applications are not accepted at any time. You can apply only two to three times a year, so you need to make sure to check each prefecture where you are going to complete the procedure, and make systematic preparations so that the necessary documents are ready during the application period.
Procedures up to establishment: "Authorization" and "Registration" of medical corporation status
1. 1. Medical corporation establishment briefing session
2. Preparation of articles of incorporation (draft), establishment prospectus, etc.
3. 3. Holding of establishment general meeting
Four. Preparation of establishment approval application
Five. Submission of establishment approval application (provisional) / preliminary examination
6. This application for establishment approval application
7. 7. Consultation / report to the prefectural medical council
8. 8. Received establishment approval
9. Preparation and application of establishment registration application documents (8. Within 2 weeks after receipt)
10. Completion of registration / establishment of medical corporation
Procedures required from establishment to start of actual business: "permit" of clinic and "designation" as an insurance medical institution
After the registration is completed, in order to be able to operate as a medical institution, you must submit a clinic establishment permission application and a use permission application to the Health and Welfare Bureau / Health Center. When becoming a corporation from an individual clinic , both a notification of the abolition of the individual clinic and a notification of the establishment of the clinic are required.
After receiving permission as a clinic, we will apply to the Health and Welfare Bureau for designation as an insurance medical institution. If this is also a corporation from an individual clinic, it is necessary to notify the abolition of the individual clinic and receive a new designation application.
Other procedures: Tax-related / social insurance notification
It is necessary to notify the tax office, each prefectural tax office, social insurance office, etc. of the start of business. Some deadlines are set, so please check before proceeding.
Corporate establishment notification form (tax office within 2 months from the date of establishment, each prefectural tax office within 3 months)
Notification of valuation method for inventories and depreciation method for depreciable assets
Notification of establishment of salary payment office, etc.
Blue Declaration Approval Application
Notification of new application of health insurance and welfare annuity insurance (to social insurance office)
The best time to consider making a beauty clinic a medical corporation
Generally, it is considered that the establishment of a medical corporation is premised on the application after the management as an individual is stable. Even if you apply for a medical corporation immediately after opening a clinic, it tends to be difficult to get approval.
Therefore, the actual application will be made only after the management base is in place, but it is better to consider it from the earliest possible stage. If possible, you should set your own business goals at the time of opening and consider "corporation" as one of the possibilities.
It is easy to enjoy the benefits of being a corporation when business income is high every year, when you want to expand your business to a wide area , and when you are considering business succession . Therefore, it is generally said that doctors in their 30s and 40s, who are well-managed and in full swing, and doctors in their 60s, who have a prospect of children and successors, are suitable for incorporation.
There is a strong image that it will lead to tax savings, but from the position of a non-profit organization, we will operate within the range of various systems and regulations approved only by medical corporations. What you want to achieve through your business, what kind of clinic you want to create, and not just tax incentives, it is important for you to set goals firmly and manage your business systematically.
Medical corporation is not the "optimal solution for all doctors"
I have introduced the difference between running a clinic individually and a medical corporation. The appeal of medical corporations is that they can receive preferential treatment under various systems, but it is not the optimal solution for all doctors.
As I mentioned earlier, it is important to systematically manage toward the goals you have set. Since incorporation requires labor and cost, we should consider whether it is really necessary from a medium- to long-term perspective regardless of the immediate merits, and understand the minimum conditions that must be met when incorporating. Must be judged by.
If you are going to start a business or are considering incorporation, please think again about your vision and future prospects. We recommend that you consult with your tax advisor on a regular basis so that you will not regret the growth and termination of the business after it opens.
Article supervision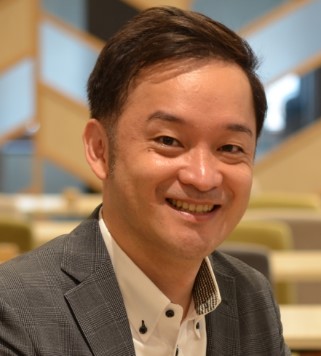 Takayuki Kodaka Tax Accountant
Koinobori Accounting Office / Koinobori Consulting Co., Ltd.
After working for a large and small tax accountant corporation, became independent. He has been active as an advisory tax accountant in many beauty clinics and is the representative tax accountant of Koinobori Accounting Office.
Accounting office with Professor Takayuki Kodaka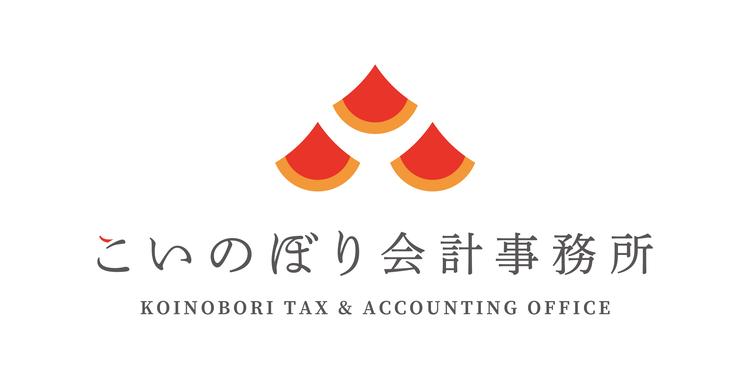 Koinobori Accounting Office / Koinobori Consulting Co., Ltd.
Contact: 03-4500-8112